Biking to Wat Pha Lat
When in a conference setting, my mind is constantly on the amazing things I could be doing outside the four walls. I applaud the efforts of conference organizers who recognize the need to take an afternoon off midway through a multiday conference to allow for adventure. I had been hoping for a single track mountain bike trail ride and found two options online using the REI app MTB Project: Gee's House Trail and Bamboo Trail. I also began to research a bike rental company within walking distance of the hotel and found Best Bicycle Shop [Facebook].
My riding partner Chris and I arrived around 1PM and began to check out the bikes and talk about our planned adventure. Unfortunately the mountain bikes available were not the kind we needed for our downhill adventure, so we landed on some well maintained road bikes. A lock and helmet were included in our agreement though it felt weird biking without clips and proper shoes. But having fallen down enough times clipped in, it was probably far more safe to not be clipped in for this afternoon ride up towards Doi Suthep Temple.
Our rental contract of 350 baht allowed us to use the bike for the entire day but we only had about 3 hours free so we wanted to get up that hill as far and as fast as we could while exploring whatever struck our fancy. I had downloaded Google Maps offline to help us navigate through the zoo and Chiang Mai University area so that we could find the road leading up the hill from our starting point in the Nimmanhaemin area. After a few backtracks and false starts, we found the road and began the grueling climb up.
After 45-60 minutes or so we took a rest along the road at a small temple. A small road led down the hill and the occasional songthaew with tourists passed by. Chris and I decided to explore the steep hill down and found a coffee shop set at the entrance to a secluded temple that marks a spot along the Monk's Trail as walkers come up the mountain from the city to Doi Suthep.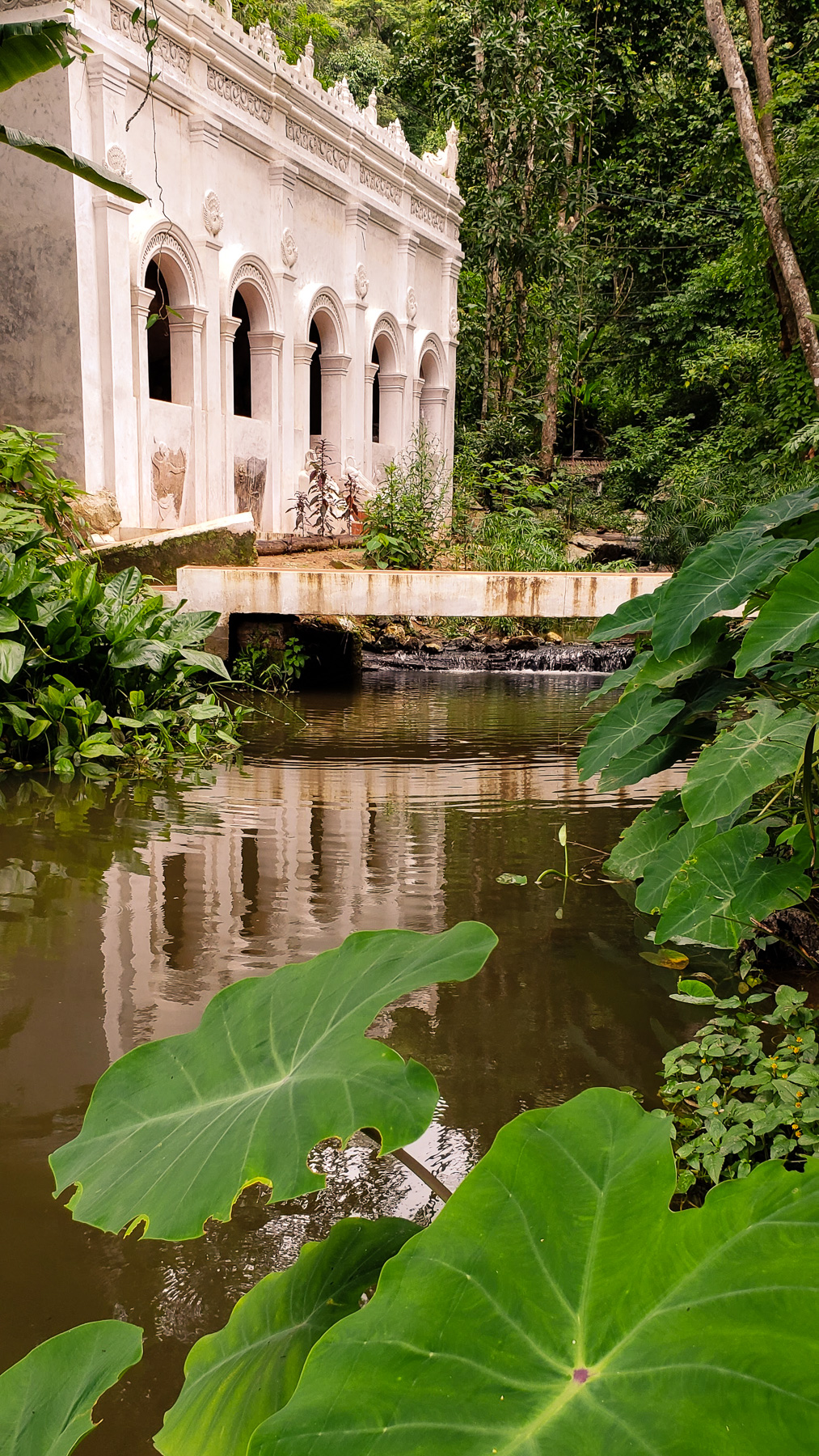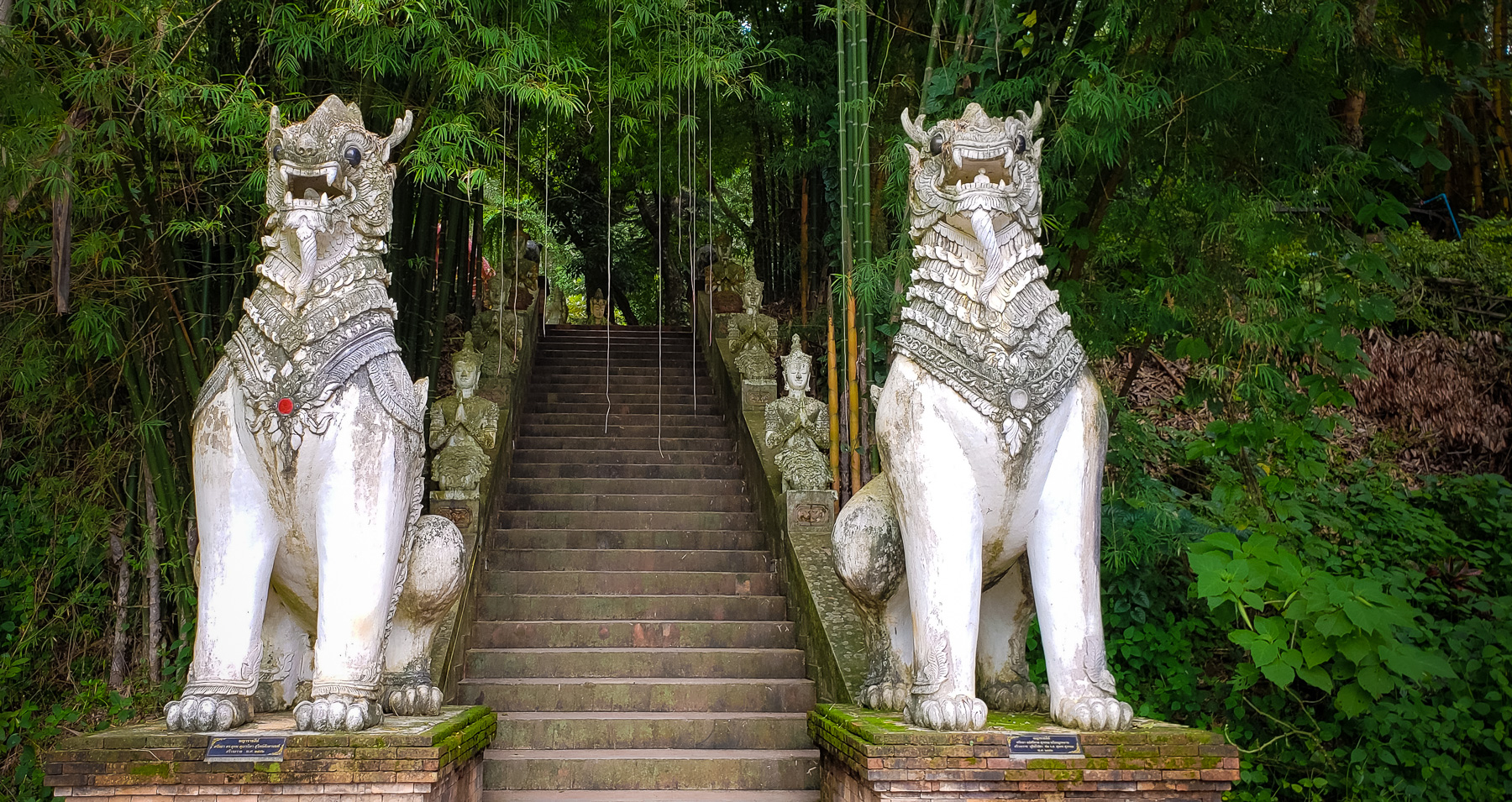 We spent 30-45 minutes walking around the grounds of this peaceful temple as I began to plan in my head my future hike up to this place from the bottom of the mountain. After a very welcome cup of coffee, we mounted our bikes once again and headed up for another roadside stop for grilled meat. While Doi Suthep was our goal, it was clear that our allotted 3 hours would not be quite sufficient to make this happen. Somewhat reluctantly, yet also satisfied in what we had so far explored and accomplished, Chris and I faced our bikes downhill and merged into traffic nestled for the next 30 minutes between cars. We worked the brakes and weaved our way down to the busy city.